Headquartered in Boston, Massachusetts, Pangea Nutrition was founded by Dr. Christos Mantzoros and Dr. Jason Paruthi. The two doctors saw an opportunity to help people live longer, healthier and happier by providing evidence-based nutrition and education.
With decades of combined research and clinical practice, our team at Pangea Nutrition is constantly looking for ways to help people improve their health and wellness.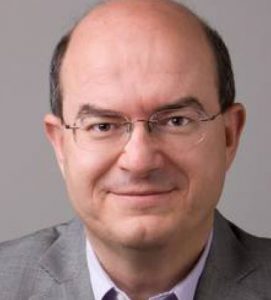 CHRISTOS MANTZOROS, MD, DS
C

, P

H

D

H.C. MULT.
Head of Science Advisory Board
A world renowned leader in nutrition and metabolism with over 800 publications, Dr. Mantzoros leads the Pangea Nutrition Science Advisory Board.
JASON PARUTHI, MD
CO-FOUNDER
With experience working in hospitals, research, biotechnology and evidence-based nutrition startups, Dr. Paruthi leads Pangea Nutrition product development and operations.

Christos Mantzoros, MD, DSc, PhD h.c. mult.
Co-founder
Biography
Christos Mantzoros, MD, DSc, PhD h.c. mult., is Professor of Medicine at Harvard Medical School and Boston University School of Medicine. He serves as the Director of the Human Nutrition Unit of the Division of Endocrinology Diabetes and Metabolism at Beth Israel Deaconess Medical Center and the Chief of Endocrinology, Diabetes and Metabolism at the Boston VA Healthcare System.
– Over 800 publications in the fields of nutrition, obesity and diabetes that have been cited more than 40,000 times by other scientists
– Editor-in-Chief of the journal Metabolism, Clinical and Experimental, and is on the editorial board of several scientific journals worldwide
– Recipient of many prestigious awards worldwide, several honorary PhDs, and honorary Professorships 
– For his achievements, the Alexander Technological Institute in Thessaloniki Greece named their nutrition laboratory "The Mantzoros Clinical Nutrition Lab," in his honor
– He has or is supervising Ph.D thesis work in several nations worldwide (Sweden, Germany, Greece, USA, and more)
AWARDS AND RECOGNITION
American Association of Clinical Endocrinology (Frontiers in Science Award)
American Diabetes Association (Novartis Award in Diabetes and Metabolic Diseases)
North American Association for the Study of Obesity/the Obesity Society (Lilly Award)
American Society for Nutrition (Mead Johnson Award)
HypoCCS award in Paris, France
Humboldt Foundation of Germany (the Wilhelm Friedrich Bessel Award)
American Federation of Medical Research (the Outstanding Investigator Award)
American Physiological Society (FASEB, the Berson Award Lecture)
New England Hellenic Medical and Dental Association (Hygeia award)
BIDMC, Harvard Medical School, award for excellence in Mentoring.
Authenticity as an authority on the Mediterranean Diet
Dr. Mantzoros was born in Greece.
He actively collaborates with research and teaching institutions in Greece and around the world.
He trained with key scientists involved in the study and adaptation of the Mediterranean diet.

Jason Paruthi, M.D.
Co-founder
Biography
Dr. Jason Paruthi completed both is BA and MD at the accelerated program at Boston University School of Medicine. He completed his research and residency internship training at Harvard Medical School, and finished entrepreneurship courses at MIT Sloan School of Management. He has been working in evidence-based nutrition startup companies since 2013.
– Previously worked in pharmaceutical development and investor relations at Vertex Pharmaceuticals
– Recipient of Joseph Cochin Award in Pharmacology and Medical Ethics at Boston University School of Medicine
– Research training at Beth Israel Deaconess Medical Center at Harvard Medical School
– Residency training at Mount Auburn Hospital at Harvard Medical School
Our Partners and Advisors bring a range of expertise in science, business and healthcare to maximize Pangea Nutrition's ability to deliver excellence to our customers.